Back to all posts
Posted on
Community Engagement - You're Invited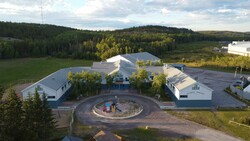 Monday, January 23, 2023 - 
Parkland School Division and Athabasca Delta Community School invite our families to attend a Community Evening Engagement on Thursday, January 26th.
The evening will begin at 6pm. A light meal of chili and bread will be provided.
Elder Roy Ladoceur will open the event with a prayer.
Parkland School Division Superintendent Shauna Boyce and Associate Superintendent Scott Johnston, Division Principal Dean Bernard, and Principal Keith Early will lead the Community Engagement conversations.
Download the invitation.
Discussions will begin at 6:45pm, and will focus on the following topics:
What do we need to know about your children and Fort Chipewyan?
What are your thoughts for ways that Parkland School Division can support student learning in Fort Chipewyan?
What are your thoughts for designing a school calendar that works for Fort Chipewyan?
Closing thoughts and prayer will occur at the end of the evening (8:30pm).
For more information, contact:
Athabasca Delta Community School
Email: adcs@psd.ca
Phone: 780-697-3933